Chris Minton
---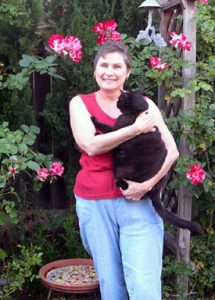 I had owned my condo for almost 11 years and had spent the last few years getting it just the way I wanted – remodeling the kitchen & bathrooms, installing hardwood floors, painting, decorating. But I was feeling the need for more space, a garage and yard where I could have a garden yet at the same time reluctant to give up what I had created.
About this same time, I received a postcard in the mail from Melody Montero who had recently sold another property in our condo complex. I thought maybe this is a sign and gave Melody a call.
We connected immediately. She was warm, professional and completely understood my ambulant feelings about selling my condo unless I could find the "perfect house." She made me feel completely comfortable with the scary prospect of buying & selling property.
To make a long story shorter, we found a house that I loved on our second round of property tours. We made an offer that was accepted; put my condo on the market and it sold quickly. Then the fun part starts: inspections, disclosures, documents to sign; documents to sign and more documents to sign!
Melody was wonderful through the entire process; explaining anything I didn't quite understand, coordinating all the inspections, buyer walk through; realtor visits. I can't imagine surviving the whole process without Melody.
She is honest, professional, and has great empathy for her clients. I am proud to have Melody not only as my realtor, but as a good friend as well!