The Chavez Cruz Family
---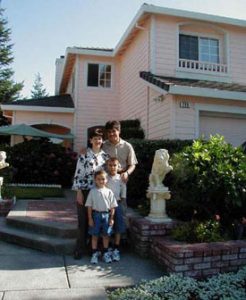 Our dream was to have a house as soon as possible.
We looked for several real estate agents, but not one gave us the confidence and honesty we needed. In Melody Montero we found both qualities.
Melody really worked hard for us, to make our dream come true. She is an excellent real estate agent, friendly and patient with all of her clients. We just want to say thanks to Melody Montero, for all of her help.
The Chavez-Cruz family
Nuestro sueno era poder tener una casa lo antes possible. Buscamos varios agentes de bienes raices, pero nadie nos dio la confianza y honestidad en el trato. En Melody Montero nosotros encontramos ambas cosas.
Melody trabajo muy duro para hacer que nuestro sueno se hiciera una realidad. Melody is una excelente agente de bienes raices, ademas de ser una persona muy amigable y paciente con todos sus clientes. Solamente queremos agradecer a Melody Montero por toda la atencion y ayuda brindada en la compra de nuestra primera casa.
Familia Chavez Cruz