The Lew Family
---
Dear Melody: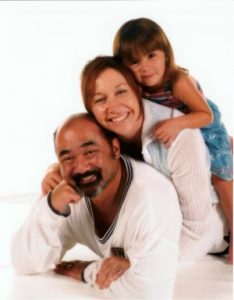 We wanted to take a moment to thank you again for being such a caring and dedicated real estate agent, and for becoming such a good friend. We are so glad to know you!
In the late spring of 2006 we had to pursue relocation plans. Upon hiring you as our agent we really felt as prepared as we could be to enter such an uncertain real estate market. We felt eagerly supported by you and your wonderful associate, Amy Weggenmann. You did everything in your power to make sure our home received attention in such a slow, unpredictable market, including giving advice on staging and providing free furniture to do so. It definitely got noticed and continued to receive showings when other homes were just sitting. Although the process took some time, you sold our home . . . "Thank You!"
Throughout the journey, your prompt follow-up and attention to detail created a space where we felt like we were your only client (even though we knew you had many others!). We really appreciate your focused attention from the listing of our home all the way through to the completion of its sale (and thanks for checking up on us after our move too!).
All our best,
The Lew Family